San Antonio Optometry Services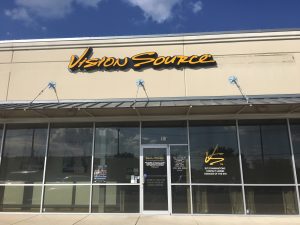 Diana Gonzalez-Flores O.D. & Associates has been a leading provider of optometry services and vision care products in the San Antonio community since 2003.  We want to help you achieve and maintain clear vision for years to come.
Our comprehensive eye examinations will check your eyes inside and out for any potential eye disorders or diseases. Your visual skills and abilities are carefully evaluated and appropriate treatment is prescribed, whether it's medication, lenses, or vision therapy. Our team is prepared to treat your eye needs with the latest in diagnostic equipment and eye care technology.
Dr. Gonzalez-Flores specializes in the diagnosis and treatment of glaucoma, diabetic eye disease, macular degeneration, lazy eye, blepharitis, cataracts, computer vision syndrome, Dry eye syndrome, among others.
Our team of professionals will help you select and fit you into a pair of lenses that is just right for you. We are experts in fitting contact lenses and can handle the most specialized needs. Whether rigid or soft lenses, we are experienced in handling the most difficult of prescriptions.
We use advanced diagnostic technology and vision correction products and are committed to improving the quality of life of persons in the San Antonio community through enhanced vision. Give yourself the gift of clear vision – schedule an appointment with Diana Gonzalez-Flores, O.D. today.